American Biography (Book Series)
Posted:2016-09-30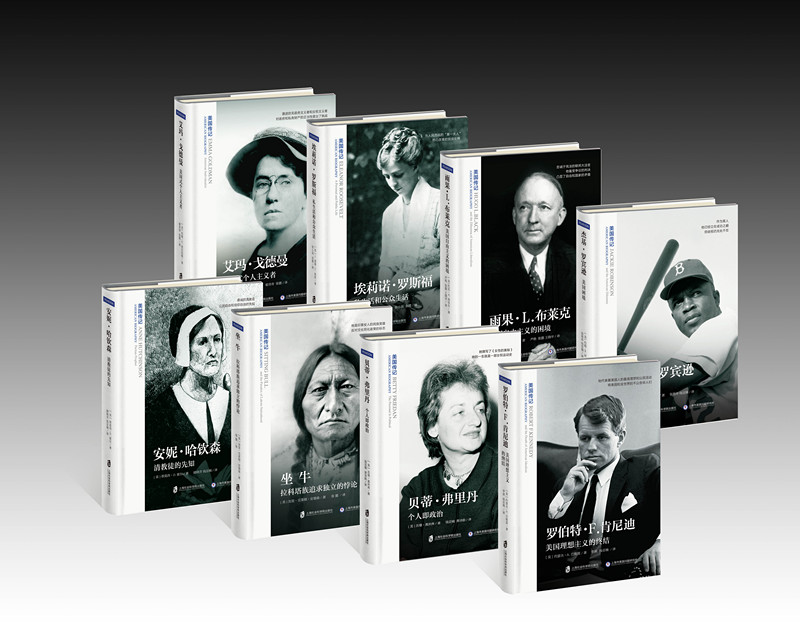 The American Biography series, co-published by the SIAS and Shanghai Academy of Social Sciences Press, is a collection of translations from biographies about eight notable American individuals. They are: Eleanor Roosevelt: A Personal and Public Life, Betty Friedan: The Personal Is Political, Emma Goldman: American Individualist, Hugo L. Black and the Dilemma of American Liberalism, Sitting Bull and the Paradox of Lakota Nationhood, Robert F. Kennedy and the Death of American Idealism, Jackie Robinson and the American Dilemma, and Anne Hutchinson: Puritan Prophet.
The book series illuminates these remarkable figures that have left lasting imprints on American history, and describes them in the context of their time. Those profiled all stood out from their contemporaries for their extraordinary achievements and commitment to their nation and its people. Their intricate life stories have become important components of the past; making America the unique country it is today.
Written in a concise manner, full of vivid descriptions and interesting narratives, American Biography is a valuable source of historical records.
It is our wish to provide readers with a better picture of both the past and the present of American society. We also hope it will contribute to the mutual understanding between Chinese and American people, as well as to the academic and cultural interactions between the two countries.