American Government (Chinese Edition)
Posted:2016-11-28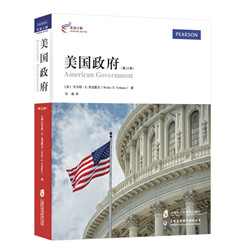 The Chinese edition of American Government, co-published by the SIAS and the Shanghai Academy of Social Sciences Press, was officially released in November 2016.
This second book of the American Journey series presents a succinct and timely approach to the principles and practices of the American governmental system. Using the US Constitution as a backdrop and touchstone in every chapter, the book concentrates on the most significant issues necessary to understand American government. It is specifically structured to engage readers through a concise, stimulating style that is free of ideological and political bias.
This Chinese edition is a translation of the 13th English edition written by Walter Volkomer. Providing a solid overview of the American political system and its institutions, the book also serves as reference work for China to draw lessons from.