City Politics (Chinese Edition)
Posted:2017-07-28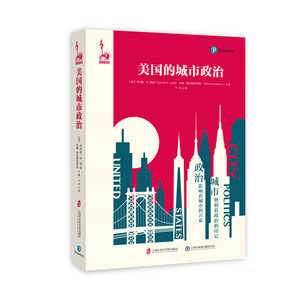 In July 2017, the Chinese edition of City Politics (9th Edition), co-published by the SIAS and the Shanghai Academy of Social Sciences Press, was officially released.
Written by Dennis R. Judd and Todd R. Swanstrom, the book explains that urban politics in the US has evolved as a dynamic interaction among governmental power, private actors, and a politics of identity. Consisting of three parts — "The Origins of American Urban Politics", "The Urban Crisis of the Twentieth Century", and "The Fractured Metropolis" — the book explores the development of cities in light of political changes. It also touches upon tough issues like political differentiation, community economic growth, land reform, immigration trends and racial conflicts.
Judd is a professor in the Department of Political Science and Fellow in the Great Cities Institute, University of Illinois at Chicago. For many years, he has been a major contributor to the literature on urban economic development, national urban policy, and urban regeneration in Europe and the US. Swanstrom has a PhD in Politics from Princeton University. His research focuses on metropolitan approaches to equity and theories of regional network governance.
The American experience in urban politics can provide valuable lessons as China's urbanization continues to make gradual progress. This book can help Chinese researchers, policy-makers and the general public gain a new perspective of politics of cities and urban regions.